Rules:
Be nice, be courteous, be respectful of everyone, have a great patience.
Feel free to use your own language and dialects.
Leave enough gap between your transmissions. It gives others a chance to join the QSOs. 2-5 seconds is the recommended gap.
Do not bridge or connect non-C4FM devices to Philippine-Link #43534 (D). Cross mode is allowed in our second room Philippine-Link #21668 (A)
Let's enjoy the hobby together.
---
Be part of our growing network of Repeaters, Wires-x Nodes & Access Points
---


Philippine-Link #21668 (A)
This is the multi-mode Wires-x room of Grupong Magellan WA6GM / DX1M / VA3GMO. You may connect using any of the following modes: C4FM/Wires-x, D-Star, DMR, All-Star, analog radios, hotspots, reflectors, bridges, and others.
---
---
C4FM Nodes & Access Points (Wires-x Room #21668)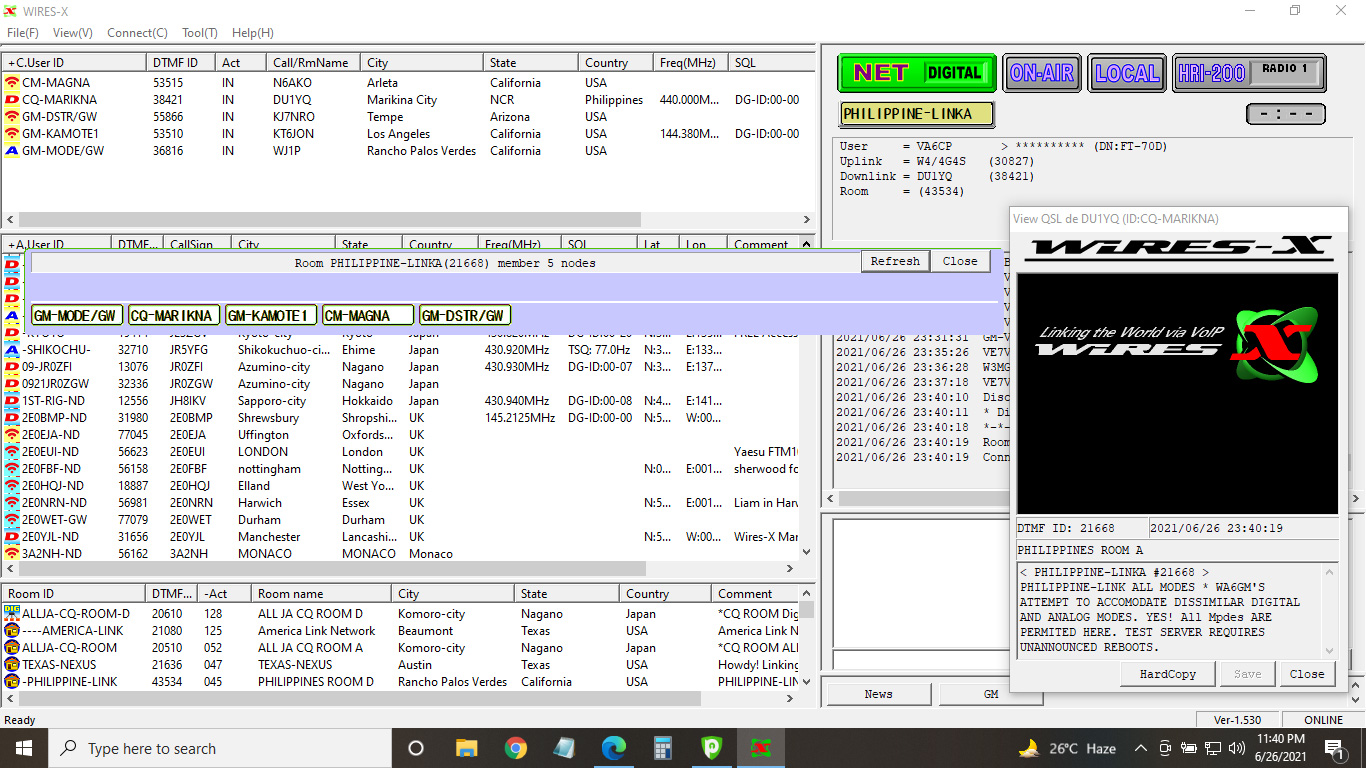 D-Star Reflector (XLX322A Reflector)
DMR Reflector (DMR Talkgroup)
Analog Connection (Yaesu System Fusion II)
---
---
Copyright © 2021 | All Rights Reserved | Grupong Magellan WA6GM
Copyright © 2021 | All Rights Reserved | Grupong Magellan WA6GM